We are looking to add a few more people to our team! If you are compassionate, hard-working, have a heart for animals, and enjoy being part of a team, we encourage you to submit an application!
Please see our open positions below.
Animal Care Aide – Full Time or Part Time
As an Animal Care Aide, you work daily with animals of varying size & temperament, handling individual animals in a safe, caring, & respectful manner.
While you act as a vital member of the Animal Services team by cleaning, feeding, exercising, medicating, & providing necessary supplies to all shelter animals in your assigned department according to established procedures, you also provide continual coverage to animal & public areas.
Effective communication & collaboration with other staff, including the Medical Team and Adoptions Staff, regarding any animal in residence is of the utmost importance.
Maintaining daily knowledge of resident animal inventory, events, reporting, & documenting of animal needs are vital to this role.
Safety, training, handling, & transportation protocols are required to ensure a high level of care & safety is maintained for the animals, staff, volunteers, & general public.
Public interaction is considered another element to the role, so customer service experience is a plus.
Problem solving skills, self-starters, & natural leaders will thrive in this position.
Ability to handle a constantly changing environment, loud noises, & physically/emotionally demanding work is a must.
Work occurs indoors & outdoors & may require Holidays, weekends, or evenings.
Please visit our Indeed.com job posting for additional information by clicking the button below.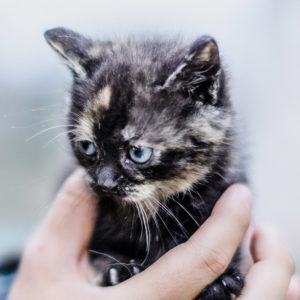 Licensed Veterinary Technician – Full-Time
As a member of the Shelter Services medical team, the Veterinary Technician is responsible for providing the highest quality of care to the animals in residence at BFHS.
As a lead team member, you are expected to not only contribute to the stewardship of the organization's mission, but also stay current on & understand issues related to animal welfare & BFHS programs. As a leader, you should be the pinnacle of professional example in all that you do, whether it be cleanliness of the work area, timeliness, attitude, or communication.
You treat all pets, employees, & visitors with the utmost compassion, dignity, & respect. This may include managing emotionally difficult situations in a tactful, empathetic way in spite of interpersonal conflict.
Accurate & professional education is a passion that you continually seek out & improve upon. Whether utilized during an adoption or surrender, or shared with management & staff, you are continually seeking to improve your skills for the betterment of yourself & the animals in the care of BFHS.
As a licensed/certificated veterinary technician (preferred), you understand the importance & complexities of keeping our population healthy & reducing their stress-level. You understand this position requires the general health & well-being of shelter animals with no current surgical opportunities (potential for future depending on shelter positioning). Shelter Medicine experience preferred but not required.
Observation of health & temperament is vital to this role. This includes outward appearance & subtle cues that animals may be experiencing FAS. Monitoring, recording, documenting, & communicating animal care is of the utmost importance to ensure animal & staff safety.
Maintaining confidentiality & integrity at the highest level is a must. Open collaboration & communication with other departments is vital to the success of this, and all positions, at BFHS. You work closely with & help to provide support to the Shelter Services Supervisor, helping to cultivate an culture of trust, teamwork, compassion & respect across the organization.
Work daily with animals of varying size, temperaments, & behaviors. This may, occasionally, include handling deceased animals. Animal behavior knowledge is a plus.
Please visit our Indeed.com job posting for additional information by clicking the button below.