Thank you for helping make Mardi Paws a fun and successful virtual event! We're so grateful for your support!
In 2020, BFHS was able to provide a soft spot to land for over 1,200 community animals. As a 501(c)3 non-profit, we provide these services without the support of government agencies. Instead, our ability to provide care and life-saving services to pets in need comes directly from donors like you!
Stay tuned for other exciting events!!
Be sure to follow us on Facebook & Instagram!
Simply click on the icons below and they will take you directly to our social media sites! It's that easy!

BFHS Mardi Paws
Celebration Kit!!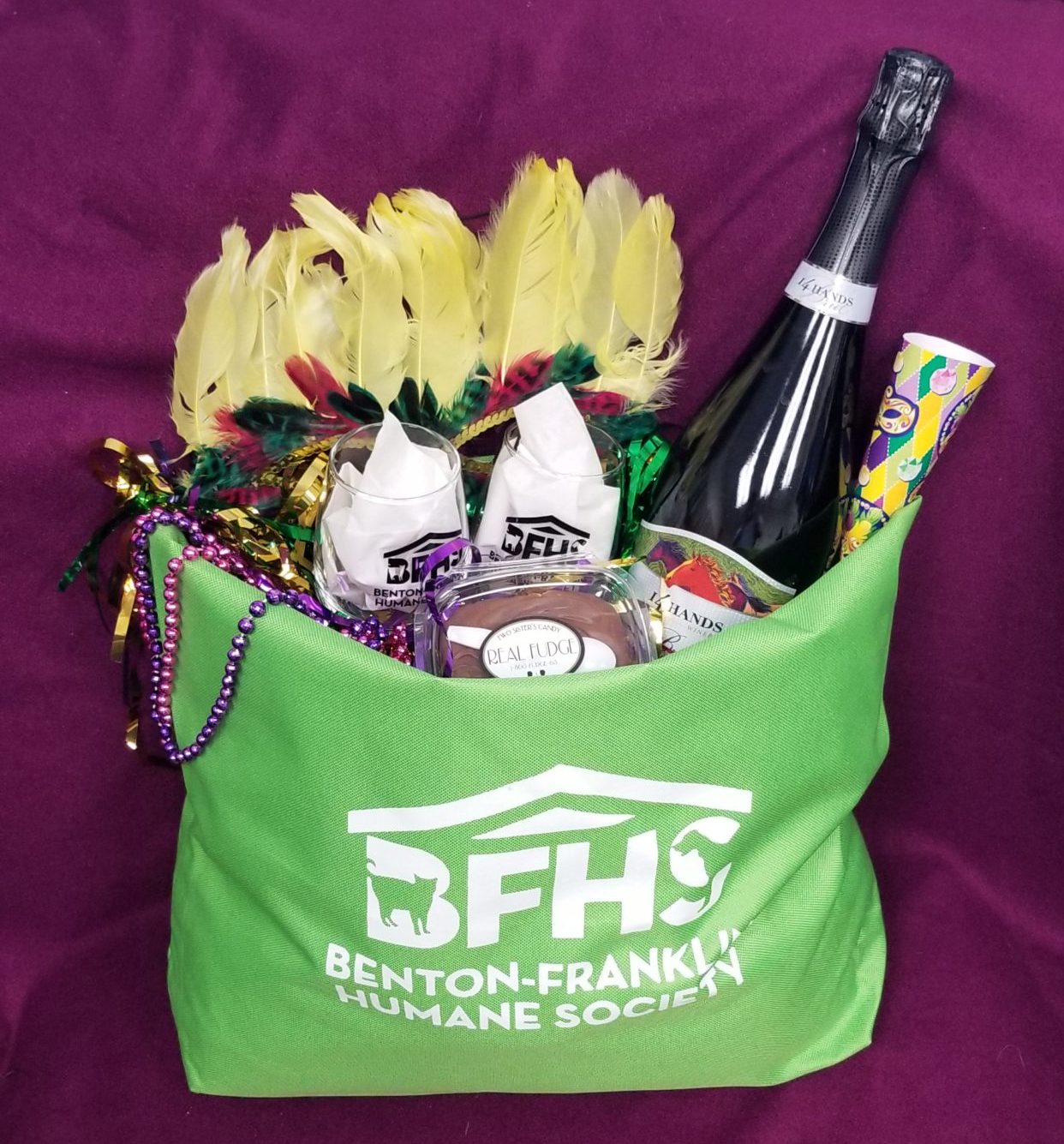 Celebrate with us by bidding on one of our official BFHS Mardi Paws Celebration kits! Includes a BFHS tote bag with a bottle of local sparkling wine, two stemless glasses with the BFHS logo, fudge generously donated by Two Sisters Candy in Pasco, and Mardi Gras gear to help celebrate.
Limited Quantity in Stock!
Our Auction Basket Donors
Thank you for helping make this event possible!
BFHS would like to thank the Board of Trustees, Volunteers, Donors, Businesses, and the Community who continue to make it possible through their ongoing support to fulfill our mission. It through dedicated individuals like you that we are able to continue to provide compassionate, necessary care to the homeless, needy animals of our community.